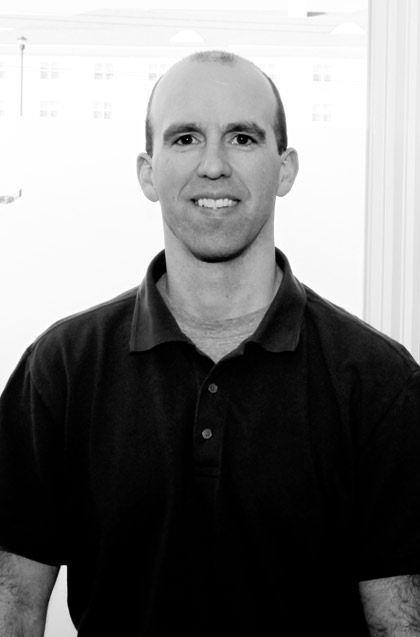 Stephen Roop
Co-owner/Physiotherapist
Stephen has been practising physiotherapy since obtaining his degree from Dalhousie University in 1998. He has gained a variety of experiences working in both private and public settings in Newfoundland & Labrador, Alberta, New Brunswick, and Nova Scotia. Stephen is registered and licensed with the Nova Scotia College of Physiotherapists and a member of the Canadian Physiotherapy Association.
Stephen has done a variety of post graduate studies including the Mechanical Diagnosis and Treatment of the Spine (McKenzie Institute), vestibular rehabilitation, chronic pain management, acupuncture, custom knee brace fitting, TMJ and facial pain and Concussion management. He is proficient in muscle and joint problems, post-operative care, and focuses on self-management techniques and patient understanding of their plan of care.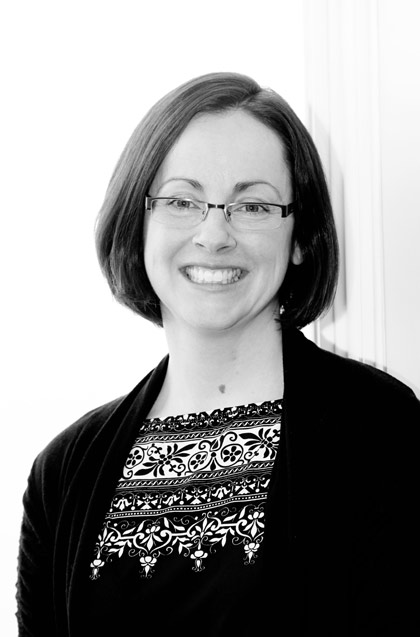 Stephanie Roop
Co-owner/Physiotherapist
Stephanie received her Physiotherapy Degree from Dalhousie University in 2000. She has practiced in hospital, community, and school settings in Alberta, New Brunswick and Nova Scotia. Stephanie is registered and licensed with the Nova Scotia College of Physiotherapists and a member of the Canadian Physiotherapy Association.
Stephanie's post graduate studies include the Mechanical Diagnosis and Treatment of the Spine (McKenzie Institute), numerous pediatric courses, osteoporosis, cancer rehabilitation, pre- and post-pregnancy related concerns, ROST method for SIJ dysfunction, TMJ and facial pain, and Concussion management. Stephanie enjoys assisting people of all ages reach their goals, focusing on education, prevention and a proactive approach to health.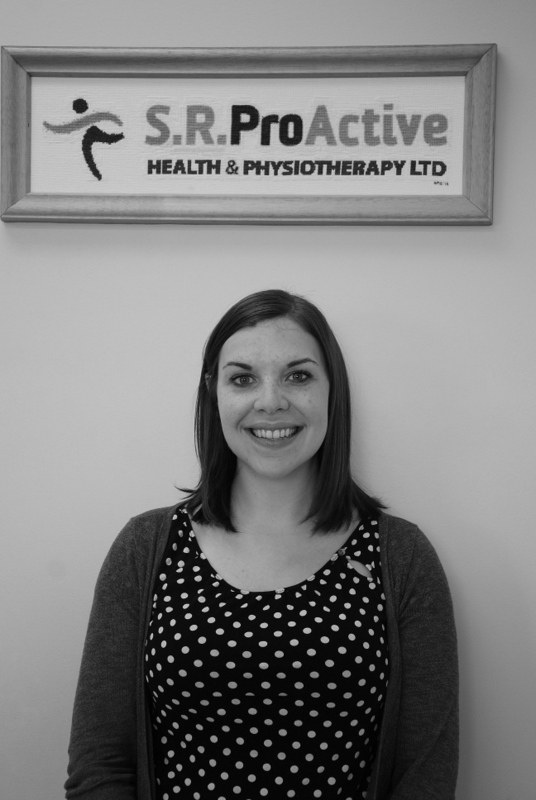 Becky Clark
Physiotherapist
Becky graduated from St. Francis Xavier University in 2014 with a Bachelor of Science in Human Kinetics, and from Dalhousie University in 2016 with a Master of Science in Physiotherapy. She has spent the majority of her career in a hospital setting, working with a diverse clientele. Becky has completed several post graduate courses with a focus on assessing and treating orthopedic conditions. She has a special interest in working with individuals diagnosed with neurological conditions and uses an exercise based, goal oriented approach in her practice.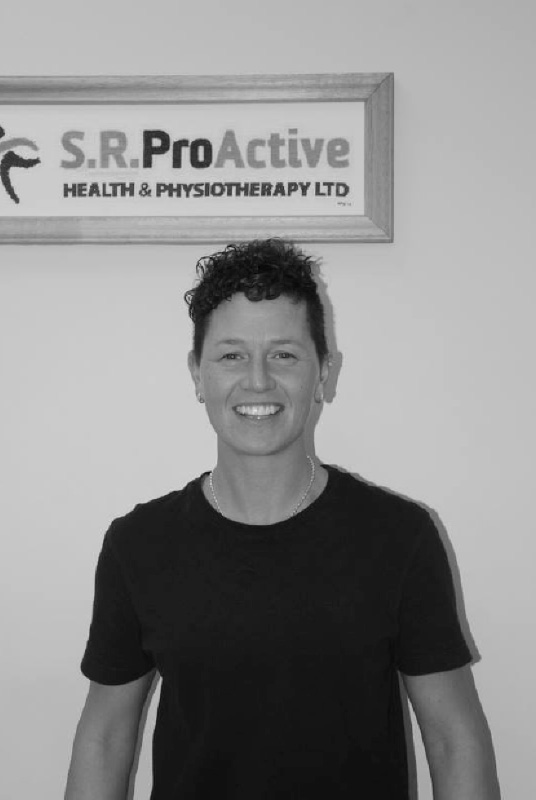 Cindy Clarke
Registered Massage Therapist
Cindy has been a practicing Massage Therapist for 14 years. She received her Massage Therapy Diploma from ICT Northumberland College in June 2004 (Halifax, Nova Scotia). Cindy has gained a wide range of knowledge while working in multidisciplinary clinics both here in NS, as well as Alberta. Cindy is experienced in treating many conditions to help people get back to their ideal health, including: tendonitis,sprains, strains, repetitive use injuries, etc. She also has extensive knowledge in sports related injuries and has helped athletes stay healthy. In her spare time Cindy enjoys running, playing hockey, hiking and spending time with family. Cindy is enthusiastic about returning to Nova Scotia to continue her passionate career as a Massage Therapist here in Pictou County!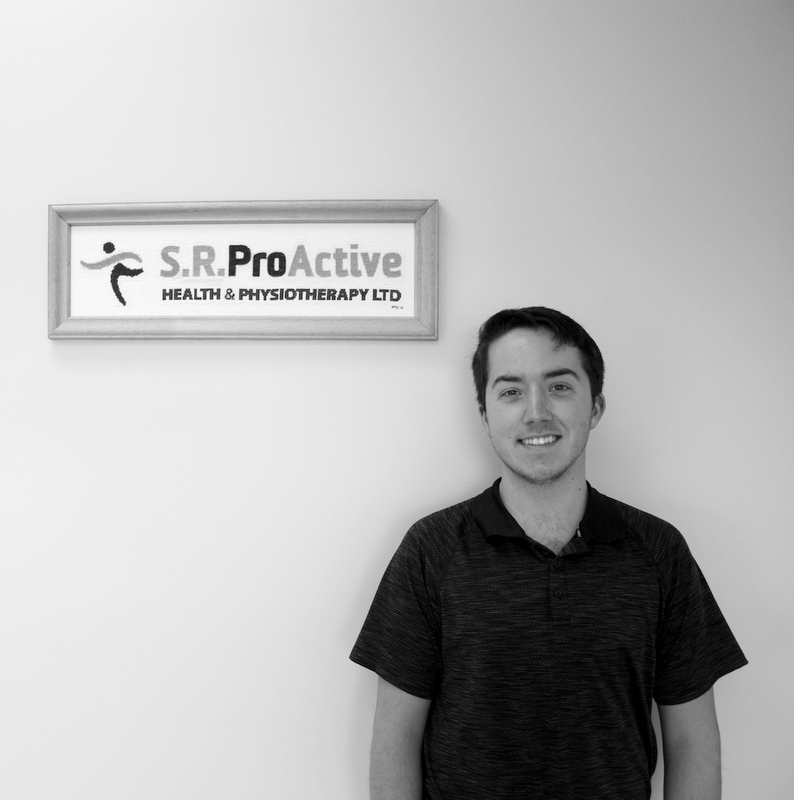 Ben MacLean BAHK (Kin)
Kinesiologist
Ben graduated with distinction with a Bachelor of Arts in Human Kinetics degree with a major in Kinesiology from St. Francis Xavier University in 2019. He has experience as a student athletic therapist with various varsity sports teams where he was responsible for injury management and recovery. He also has experience in designing and implementing physical rehabilitation programs for individuals of all ages, as well as persons with physical and mental disabilities. Ben is extremely motivated in helping others restore their physical motion in order to increase their quality of life and meet their personal goals.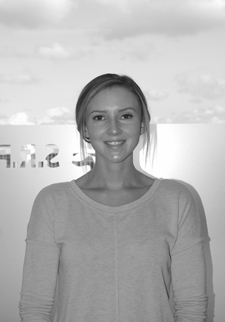 Kerri Walsh
Registered Massage Therapist
Kerri graduated from ICT Northumberland College in Halifax in 2014, and is certified in Level 1 Mobility Taping. Kerri offers deep tissue massage, and has experience in treating a wide range of conditions including: whiplash; chronic pain; myofascial tension; headaches; pregnancy concerns.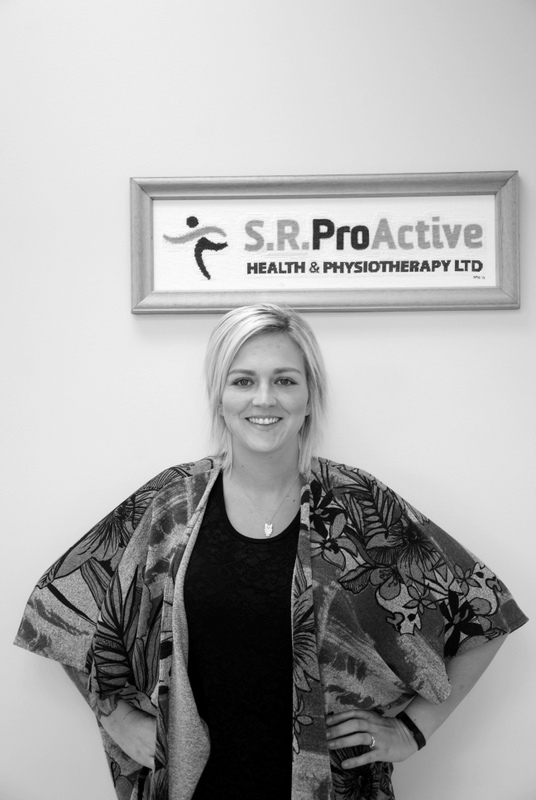 Sarah Terris
Administrative Assistant
Sarah graduated from the NSCC Medical Office Assistant program in 2006. She has over 12 years experience working in various health clinics, and thoroughly enjoys doing so as she loves meeting new people. Sarah has a passion for fitness and healthy living, and enjoys encouraging and sharing her knowledge with others. Sarah always meets people with a welcoming smile as they enter the clinic, and works diligently to assure everyone is taken care of, and that the clinic runs smoothly for all!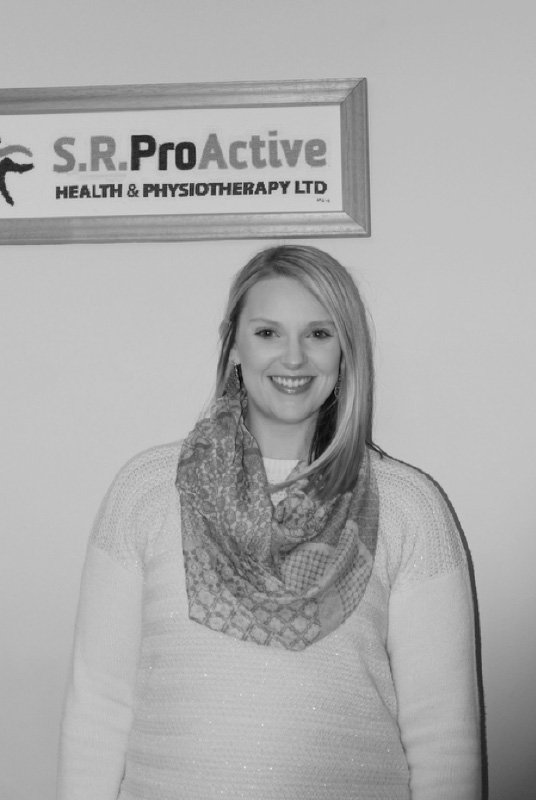 Holly Pellerine
Administrative Assistant
Holly graduated in 2009 with a diploma in Medical Laboratory Technology from the NSCC Ivany Campus, Dartmouth. She has over 10 years experience working in the healthcare field in a multidisciplinary setting. Holly takes great pride in her role of helping others reach their individual goals. Her friendly and welcoming presence is a wonderful addition to S.R. ProActive's team, and we are fortunate to have her!