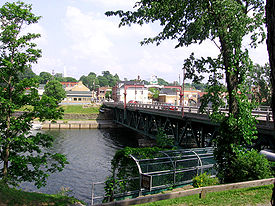 SR Proactive Physiotherapy is located in New Glasgow area and serves the surrounding communities.
Conditions treated both in the clinic and home environment include muscle and joint injury/pain, back and neck injury/pain, deconditioning post hospitalization, total joint replacements and other joint related surgeries( pre- and post- operative rehabilitation), neurological conditions, physical deficits related to chronic illness, mobility and balance deficiencies, osteoporosis, work related injuries, motor vehicle accidents, vestibular dysfunction/ dizziness
New Glasgow is located on Nova Scotia's north shore, 165 kilometres (103 mi) northeast of Halifax, 110 kilometres (68 mi) west of the Canso Causeway to Cape Breton and 20 kilometres (12 mi) south of the Prince Edward Island ferry at Caribou. The town can be easily accessed from several exits off the Trans Canada Highway
New Glasgow and surrounding communities offer many outdoor recreational activities including trails for walking, hiking, cross country skiing, snow shoeing and biking. There are many beautiful sandy beaches nearby for swimming, with the warmest waters north of the Carolina's. Local recreational facilities offer numerous sporting activities for individuals of all ages. S.R. ProActive Health & Physiotherapy can keep you participating in the activities you love!
New Glasgow Physiotherapy
Please contact us anytime. We are happy to assist you.
Contact Us